Got Questions?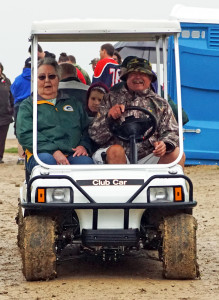 Q: Who should attend Breakfast on the Farm?
A: Everyone! We have food, entertainment and activities for people of all ages.
Q: Do the proceeds from the event go to the host farm family?
A: The proceeds are managed by the Dane County Dairy Promotion Committee.  The committee uses the funds to sponsor scholarships, and other dairy promotion activities throughout Dane County.  Example: Donations to purchase dairy vending machines for schools.
Q: Do I need to purchase tickets in advance of the Breakfast?
A: All tickets are sold at the event.  Tickets cover parking, breakfast and all entertainment!
Q: Are bus services available?
A: All parking is located right on the farm in a field next to the main barn.  
Q: Where is the Breakfast on the Farm this year?
A: The Dane County Breakfast on the Farm is hosted on a different dairy farm each year.  Check out our Breakfast on the Farm web page for this year's details.
Q: Will the Breakfast be cancelled if it is raining?
A: The Breakfast will take place rain or shine! 
Q: What is the best time to come out to the Breakfast?
A:  Arrive before 9:00AM if you want to allow for time to eat breakfast, roam around the farm and enjoy the music and MANY activities.
Q: What should I bring?
A:  Comfortable shoes, a camera and all of your friends and family.  Please have alternative care planned for your pets.  The Breakfast is hosted on an active dairy farm.  The health and care of the farm animals is very important. Other animals should not come to the farm for the safety of the guests and farm animals.
Q: Is the farm accessible for people with disabilities?
A: This varies from year to year.  We do our best to make parking and the terrain of the farm as accessible as possible; however, the event is outdoors and the landscape varies each year as the event is at a different location each year.  Please contact us for more information about this year's event.